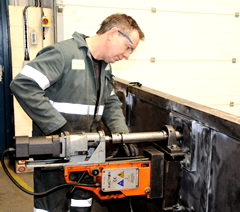 Final boring of a 150 tonne SWL lifting beam for ABP Ports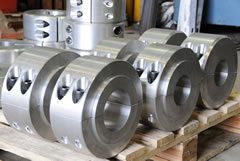 Cable Clamps for Bridon Ropes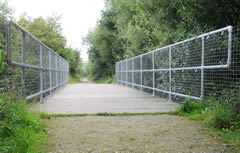 Bridge handrail replacement for the Environment Agency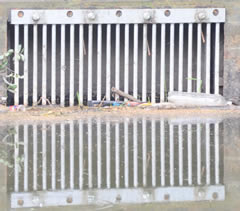 Sluice Gate Grill manufacture and replacement for the
Environment Agency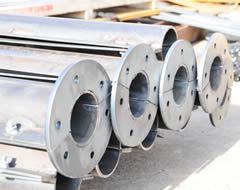 On site cable protectors for
Network Rail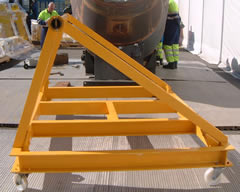 Gas distribution stand for Siemens
Fabrication, Precision Engineering, Metalwork and Machining.
APP Lifting Services offer a wide range of engineering and fabrication services as well as manufacturing our own lifting and materials handling equipment.
Just a some of our areas of expertise:
Steel fabrication
Precision engineering in our machine shop
Site installation
Machine repairs and refurbishments
Structural steelwork
Manufacture and supply of hand railings and crash barriers.
Distributors of Key Clamp, Tube Clamp and Armco barriers.
Our clients include:
Network Rail
Balfour Beatty
Jarvis
Siemens
Environment Agency
Morgan Est
Costain Construction
Quality
All work is carried out in strict accordance with our quality system ensuring your item is delivered on time and to our exacting quality standards. All materials are traceable back to material certificates.
Our in house design team can accommodate a wide range of projects from small individual items to large on site constructions. Please contact our sales team for further information.

Tube Clamp and Key Clamp Components

T Ferrules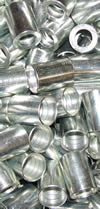 Plain ferrules