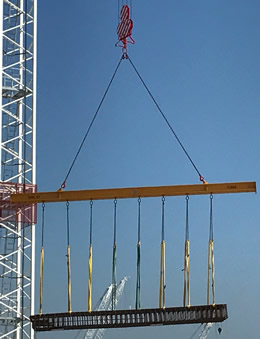 8 Tonne x 10m span Multi-point lifting beam lifting rebar cages.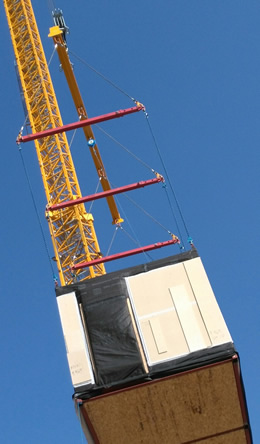 20 tonne x 12m span multipoint lifting beam with up to 5 telescopic beams underneath for lifting modular buildings.
Multipoint Lifting Beams
Multi-point lifting beams provide a versatile lifting solution to enable many different spans and no of lift points to safely lift and manipulate the load
We offer standard sizes ranging from 100Kg up to 200 tonnes capacity or designed and built to order. Up to 20m span.

Key Features
Wide range of spans and loads.
Ideal for center of gravity compensation.
As low as 50mm increments of the lower rail for fine adjustments.
Bespoke design ability for your special project.
Can be supplied with all necessary shackles and rigging.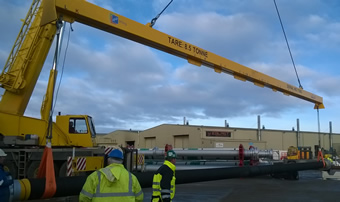 Further Information
Contact our friendly sales team for expert advise and to discuss your project.
We can design, manufacture and supply all types of multi-point lifting beams or build to your specifications. We are able to repair, service and test all types of lifting beams at our state of the art workshop.

32 tonne Multi-Point Lifting Beam




15 tonne x 20m Span Multipoint Lifting Beam